Liberty League Pass
Commit to your practice! Get the Liberty League Pass; an unlimited bowling membership that'll motivate you to fit in practice whenever you want, as often as you like. The best part? It's easy and automatic! Once you sign up, you don't have to do anything but play.
The pass costs $24.99 plus FL sales tax per month

You will be automatically charged every month on the day you originally purchased the pass

You can cancel at any time – just email us at libertylaneslargo@gmail.com or through the link in the email you will receive after registering
You can request a refund if you have purchased within the last 30 days and have not used the pass by emailing libertylaneslargo@gmail.com
To register, just click the "Subscribe Now" button and enter your payment information to our secure payment processing site – once you complete your registration, you will receive an email which will allow you to cancel at any time (or you can always email us!)
Fit in practice and don't worry about the pay-for-play. Enjoy the convenience of Liberty League Pass and subscribe today!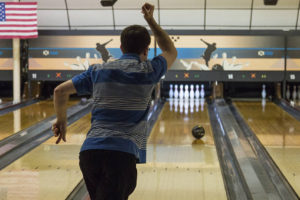 $24.99 + tax/month
You're just a few steps away from getting your Liberty League Pass!
Step 1: Click Subscribe Now
Step 2: Complete league information
Step 3: Complete payment and contact information
Step 4: Save your email to reference back to if you need to cancel
Step 5: Bowl!
More details:
Pay a monthly subscription fee of only $24.99, plus tax ($26.74) and bowl all you want during the month
The monthly subscription fee renews on the anniversary date that you signed up and made initial payment
Subscription fees automatically renew each month and your credit card will be charged unless you cancel the service
The subscription fee is for 1 (one) bowler and may not be used by another bowler, leased, borrowed or sold to anyone else – ID proof may be required to verify subscription
Liberty League Pass Subscription bowling is available to Liberty Lanes league bowlers only at this time
Lane availability is from Monday – Friday from 8:30am until 5pm, Monday – Wednesday from 9pm until close and select weekend days, depending on tournaments and other events. Please call for lane availability during these times
Subscription fees are paid monthly and run month to month (concurrently) and once they are paid, allow bowling for the entire month proceeding payment
Should the automated merchant process be unable to successfully process payment, the subscription service will be suspended until proper payment is made. If payment cannot be made, the subscription service will be cancelled
The subscription service cannot be used with any other offer, discount or promotion
Liberty Rewards points do apply – you can earn points from the Liberty League Pass subscription fee
Changes, disputes, discrepancies and/or other issues related to subscription services will be settled arbitrarily by Liberty management and/or staff
Refunds may only be granted if your initial purchase was within the last 30 days and you have not used the pass. Please email libertylaneslargo@gmail.com for more information or to request a refund.
Current Pass Holders
Need to adjust your payment method or cancel your membership? Simply click the link below and enter the email that you used to sign up for the pass. We will email you a link to manage your account where you can make any necessary changes. Have a question or need to request a refund? Email us at libertylaneslargo@gmail.com for more information!