Kids and Youth Bowling in Largo, Seminole and Surrounding Area
We have all kinds of events and activities for kids here at Liberty Lanes Bowling! Check out our Youth Bowling Leagues, our awesome arcade, and get FREE bowling!
---
Liberty Lanes Bowling Academy
The Liberty Academy's mission is to develop "complete" bowlers whom succeed in every environment and to achieve a 210 average on sport conditions. Coaches will evaluate bowlers for an upcoming Youth Bowling Program.
Orientation: Saturday, August 17th at 11:30am
Who: Kids and youth players ages 5 – 20
Meet your Program Director Ruben Ghiragossian
Ruben Ghiragossian is an International Bowling coach from Kegel Training Center, will lead the coaching staff. He has coached and  developed programs  Internationally in; Hong Kong, Latvia, Venezuela, Singapore and Indonesia. He coached world champions; Dominic Barrett, Clara Guerrero, Diana Zavjalova and Tannya Roumimper. He was inducted into the World Coaching Hall of Fame in 2008. He is  currently the Men's Bowling Coach of the Webber University Warriors.
---
Liberty Lanes Rewards Program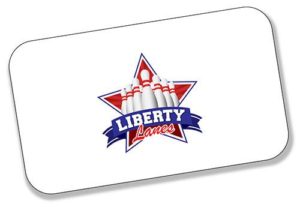 We want you to get the most out of your time at Liberty Lanes – that's why we have developed the Liberty Lanes Rewards Program. Every time you spend money at Liberty Lanes, you earn valuable points that you can use towards the purchase of food, drinks, or bowling!
100 pts = $5 in rewards
1,000 pts = $50 in rewards
5,000 pts = $250 in rewards
Just stop by the front desk next time your at the bowling alley and ask for a rewards card to get started!