Kids Bowling & Fun
We have all kinds of events and activities for kids here at Liberty Lanes Bowling! Check out our Youth Bowling Leagues, our awesome arcade, and get free bowling!
Kids Bowl Free!
Why is Liberty Lanes the BEST Kids Bowl Free alley in the Tampa Bay area? It's simple!
Coupons can be redeemed on weekends
$1 Burgers and $1 Hot Dogs Noon to 5pm
Free Coach Sessions for Kids Bowl Free
Kids Bowl Free League Monday Afternoon
Best place in town and will strive to make your experience the best part of your day
Learn more about Kids Bowl Free!
Have questions about Kids Bowl Free or want to check availability? Give us a call: (727) 397-3947
Kids Bowling Summer Camp
Every session includes your choice of – bowling ball, bag, shoes or a $25 gift certificate!
Each session runs Monday through Friday from 9am to 11am (dropoff at 8:30am)
Cost: Only $80 – includes ten 2-hour sessions
Session #1: June 3rd – June 14th,
Session #2: June 17th – June 28th
Session #3: July 8th – July 19th
Session #4: July 22nd – August 4th
Call (727) 397-3947 to reserve your spot now!
Liberty Lanes Bowling Academy
The Liberty Academy's mission is to develop "complete" bowlers whom succeed in every environment and to achieve a 210 average on sport conditions. Coaches will evaluate bowlers for an upcoming Youth Bowling Program.
FREE TO ENTER!
When: Saturday, September 15th at noon
Who: Kids and youth players ages 5 – 20
Meet your Coach Ruben Ghiragossian
Ruben Ghiragossian is an International Bowling coach from Kegel Training Center, will lead the coaching staff. He has coached and  developed programs  Internationally in; Hong Kong, Latvia, Venezuela, Singapore and Indonesia. He coached world champions; Dominic Barrett, Clara Guerrero, Diana Zavjalova and Tannya Roumimper. He was inducted into the World Coaching Hall of Fame in 2008. He is  currently the Men's Bowling Coach of the Webber University Warriors.
Youth Leagues
Interested in joining a league? Spots are limited – give us a call or stop by Liberty Lanes: (727) 397-3947
Liberty Lanes Rewards Program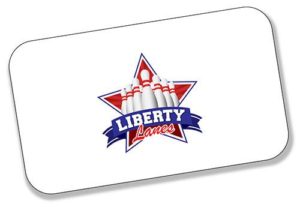 We want you to get the most out of your time at Liberty Lanes – that's why we have developed the Liberty Lanes Rewards Program. Every time you spend money at Liberty Lanes, you earn valuable points that you can use towards the purchase of food, drinks, or bowling!
100 pts = $5 in rewards
1,000 pts = $50 in rewards
5,000 pts = $250 in rewards
Just stop by the front desk next time your at the bowling alley and ask for a rewards card to get started!